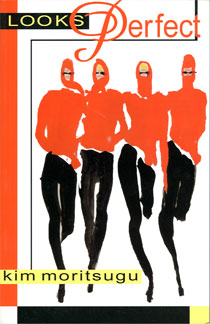 Looks Perfect is a fast-paced romantic comedy about the deceptive nature of appearances, set at a women's magazine and narrated by fashion editor Rosemary McKinnon. The single and irreverent Rosemary is half-French and half-Vietnamese, was adopted and raised by WASP parents, and longs for the day when no one asks her where she's from, exactly.
Shortlisted for the City of Toronto Book Award.
"One of the most appealing heroines in current Canadian fiction."
            – Toronto Star
"Highly entertaining—a romantic comedy with an edge."
            – — – Books in Canada
"Comedic and clever, Looks Perfect is an impressive debut."
            – Calgary's FFWD
A funny, entertaining and compelling novel. – Paul Quarrington, author of King Leary.