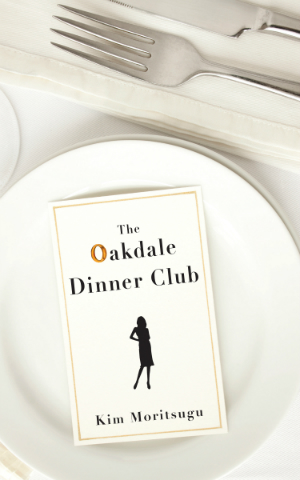 My new novel, The Oakdale Dinner Club, will be published in May, 2014 by Dundurn. It's a suburban comedy of manners about food, infidelity and friendship. Here's the book description:
After affluent suburban mom Mary Ann's husband cheats on her, she decides to have her own extramarital affair. She starts up a neighbourhood dinner club as a cover, earmarks three men as potential lovers, and invites them to join. Along for the ride is her best friend Alice, a university lecturer who has recently returned with her young daughter to Oakdale, the leafy bedroom community where the two women grew up and briefly shared a telepathic past.
Over good food and wine, new friendships develop, new dreams simmer, Mary Ann pursues her affair candidates, and Alice opens her heart and mind to ways out of her single working mother social rut. The stars align on the night the core dinner club members consume an aphrodisiac, go to a local dive bar, hit the dance floor, and rock their worlds.
More info to come! Now available for pre-order (!) at amazon.ca.